Going Global | Kexing Biopharm Expands Global Reach at the 2023 KIHE

Article source:Kexing

Jul 13,2023

View: 182
Kexing Biopharm, a leading pharmaceutical company, has successfully concluded its participation at the renowned Kazakhstan International Healthcare Exhibition (KIHE) 2023, held at the Atakent International Exhibition Centre. With a sprawling exhibition area of 4551 square meters, KIHE attracted over 200 prominent pharmaceutical enterprises, solidifying its status as one of Kazakhstan's premier exhibitions.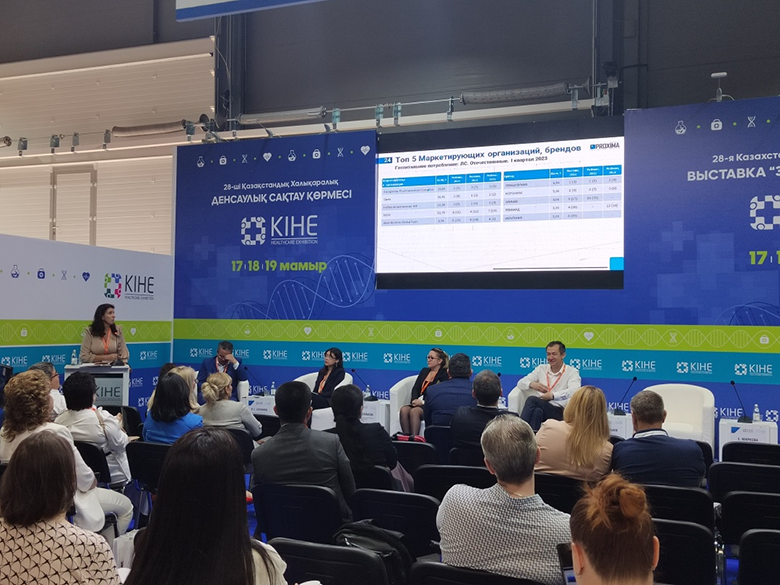 KIHE serves as a vital platform that annually brings together physicians, pharmacists, government officials, and industry professionals from around the world. Alongside the exhibition, engaging forums are conducted, facilitating discussions on emerging trends in the medical and pharmaceutical sectors. The KIHE project has reportedly received official support from the local government and various prestigious associations.
During the exhibition, Kexing Biopharm showcased a range of its innovative export products, including EPOSINO (human erythropoietin), WHITE-C (human granulocyte colony-stimulating factor), ARKETIN (bevacizumab), Reminton (infliximab), albumin-bound paclitaxel, Ahrasin (adalimumab), and Liraglutide etc. The exhibition booth attracted numerous international clients who sought consultations and insights. Over 50 leading pharmaceutical enterprises engaged in fruitful discussions with Kexing Biopharm. The face-to-face interactions served as a catalyst, fostering greater confidence and strengthening partnerships with Kexing Biopharm within the international pharmaceutical supply chain system.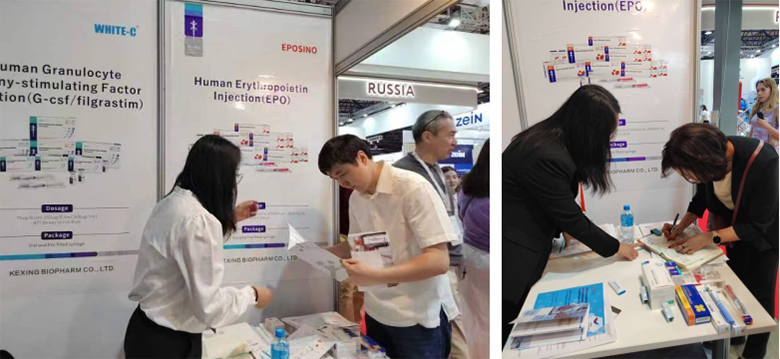 Kexing Biopharm Booth
Kexing Biopharm's success at KIHE aligns with its strategic focus on "innovation + internationalization." While consolidating its presence in the domestic market, the company has been proactively expanding its global footprint. It has secured commercialization rights for groundbreaking products, further augmenting its robust pipeline in critical areas such as anti-tumor treatments and immunotherapy. With an established presence in nearly 40 countries, including Brazil, the Philippines, and Indonesia, Kexing Biopharm continues to propel its mission of delivering precise products, predictable effects and health protection. By upholding unwavering commitment to quality, the company aims to serve as a trusted healthcare partner for patients worldwide.