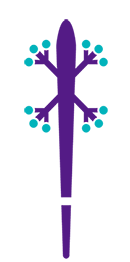 KEXING BRAND
"Prosperity of Kexing Biopharm: Focus on Biotechnology Innovation, Protect People's Health and Realize Freedom of Life for All"
Kexing Biopharm, a leader in China's recombinant protein therapeutics industry, with a compassionate heart for helping people and a pioneering spirit for technological innovation, takes root in every unmet need of life and blazes the trail for innovation in biotechnology. We are committed to conquering diseases, protecting human health and making a positive impact to promote happiness and freedom of all people.
From revitalizing the country with technology to adhering to technological innovation—technological innovation is the most fundamental characteristic of Kexing Biopharm
Breaking the monopoly of Europe and the U.S. and developing China's own interferon against viruses is a dream shared by every Chinese scientist in the field represented by Academician Hou Yunde. With this mission in mind, Kexing Biopharm was established as China's first biopharmaceutical company. Technological innovation has remained its most fundamental characteristic ever since. Notably, the establishment of Kexing Biopharm marks the rise of China's bioengineering industry. In 1996, we successfully mass-produced interferon-α1b, which was more suitable for Chinese people and became the first genetically engineered drug of China. This breakthrough brought hope to more patients in China.
Establishing Shandong Kexing Bioproducts Co., Ltd. (hereinafter referred to as "Shandong Kexing Bioproducts") was another successful attempt by Kexing Biopharm to promote industrialization and expand presence. The successful development of interferon-α1b has inspired Kexing Biopharm to continue technological innovation. Focusing on the R&D of human erythropoietin, Shandong Kexing Bioproducts has made a concentrated effort in the fields of blood and tumor. EPOSINO and WHITE-C launched by it have witnessed how Kexing Biopharm has achieved and maintained development through innovation.
When we look back on the evolution of human civilization, we may feel like reading a history book about people's fight against viruses. From the first homemade antiviral interferon decades ago to today's SHEN26, a small molecule oral drug for COVID-19, Kexing Biopharm people have made every effort around preventing and treating infectious diseases to contribute to the country at a difficult time and help build a strong defense line for pandemic prevention with the spirit of technological innovation. From the SARS virus in 2003 to the Middle East Respiratory Syndrome in 2015 to the COVID-19 pandemic that is now sweeping the world, all have dealt hard blows to economic growth and people's well-being, leaving people even more uncertain about the fate of humankind. Throughout China's battles against these viruses, Kexing Biopharm people have courageously stepped forward to work at the front lines, ensuring a stable drug supply and actively developing antiviral medications. As a pharmaceutical company, Kexing Biopharm is dedicated to advancing the greater good of humanity.
We care about the needs of every patient. Well aware of how diseases make patients suffer, we never slack off even a little in our efforts to help patients live better through technological innovation. In the new international arena, we are strategically positioning ourselves in cutting-edge fields and expanding our drug production capabilities. Meanwhile, we are investing more in research and development, with a new R&D center based in the U.S. and enjoying a global perspective. Technological innovation is the cornerstone of Kexing Biopharm's success. As we continue to grow and thrive, technological innovation has become a core value shared by all members of our team.
From biopharmacy to biotechnology—always one step ahead in terms of innovation
Technology drives historical progress. From uncovering the secrets of genes to deciphering genetic codes, from artificial gene synthesis to genetic recombination, every breakthrough in biotechnology has refreshed our understanding of and dependency on nature. Taking pursuing technological innovation as the growth engine, developing biopharmacy as the starting point and meeting people's needs for freedom as the driving force, Kexing Biopharm has made unrelenting efforts to explore the unknown about life. On the journey of exploring biotechnology, Kexing Biopharm has kept its dream in mind and seized opportunities to continuously explore new needs, make breakthroughs in technology and achieve a leap from biopharmacy to biotechnology which enjoys infinite potential.
Biotechnology opens a new era of more civilized ecology, healthier diets, more precise medical care, and smarter lifestyles. Kexing Biopharm adheres to valuable technological innovation and hopes to make a difference and create new prospects with biotechnology.
Go global—Kexing Biopharm brings high-quality drugs from China to all over the world
Biotechnology opens a new era of more civilized ecology, healthier diets, more precise medical care, and smarter lifestyles. Kexing Biopharm adheres to valuable technological innovation and hopes to make a difference and create new prospects with biotechnology.
Kexing Biopharm has been working to go global. As one of the first Chinese biopharmaceutical companies to venture abroad, Kexing Biopharm has taken the toughest path.
The European and American markets have the strictest requirements. In response, Kexing Biopharm has actively upgraded its quality management systems for drug manufacturing and operation, developed an industrial chain in accordance with EU cGMP standards, and continuously improved its product quality. At the same time, Kexing Biopharm has paid close attention to emerging markets such as Southeast Asia, South Asia, Central and South America, Africa and the Middle East. Although these developing countries do not have a complete medical security system like developed countries, patients in these regions also deserve access to high-quality drugs from around the world. Kexing Biopharm is committed to bringing China's high-quality drugs to patients around the world and sharing China's progress in medical science and technology with people worldwide.
Kexing Biopharm is not alone in going global. Venturing into the global market together with more excellent Chinese drug companies is not only Kexing Biopharm's aspiration but also its way of contributing to the country. To meet the demand gap at home and abroad, Kexing Biopharm persists in independent innovation and product introduction simultaneously. By importing knock-out drugs from other excellent biotechnology companies, we complement our product pipeline and pave the way for high-quality Chinese drugs to go global.Internationalization has allowed the world to see us and also enabled us to have a greater understanding of the vastness of the world. Relying on its advantages in localization and mature commercialization channels, Kexing Biopharm is strategically expanding into new industries to benefit more patients.
Kexing Biopharm will continue going global to make itself seen on the global market. Born in China, Kexing Biopharm strives to benefit the whole of humankind. Kexing Biopharm's past 30 years of development as a pharmaceutical manufacturer can be summed up by "Precise Products and Predictable Effects" and "Technological Innovation" which are the foundation of Kexing Biopharm's success.
Kexing Biopharm is dedicated to safeguarding the health of people in China and around the world. By offering high-quality drugs from China, Kexing Biopharm is tirelessly striving for the freedom of life for the whole human race.