Embracing Opportunities and Shaping the Future with Kexing ——Kexing Biopharm Shines at the 88th API China

Article source:Kexing

Jul 13,2023

View: 156
The 88th API China, a prestigious pharmaceutical event, took place at the Qingdao Cosmopolitan Exposition Exhibition Centre, where regional representatives from Kexing Biopharm's Overseas Marketing Division convened to participate.
Established in 1968, the China International Pharmaceutical API/Intermediate/Packaging/Equipment Fair (API China) has become a professional platform dedicated to providing comprehensive solutions for the pharmaceutical industry and serves as a flagship event for showcasing new products and technologies in China's pharmaceutical sector. The API China Qingdao exhibition covers nearly 50,000 square meters and features over 1,700 booths. The exhibits span a wide range of categories, including dozens of major categories, over 300 sub-categories, and nearly 10,000 products such as pharmaceutical APIs, excipients, packaging materials, and equipment. The fair also hosted more than 70 high-end, forward-looking conferences and forums through a combination of online and offline formats, featuring over 100 renowned experts sharing insights on nearly 100 industry hot topics.
Kexing Biopharm's booth buzzed with excitement as a constant flow of attendees, including distinguished guests, new clients, and loyal customers, gathered around. The conversations proved to be fruitful as the staff from Kexing Biopharm's Overseas Marketing Division warmly greeted visitors and engaged in detailed discussions about the company's products, international commercialization laws and regulations, and industrialization technologies.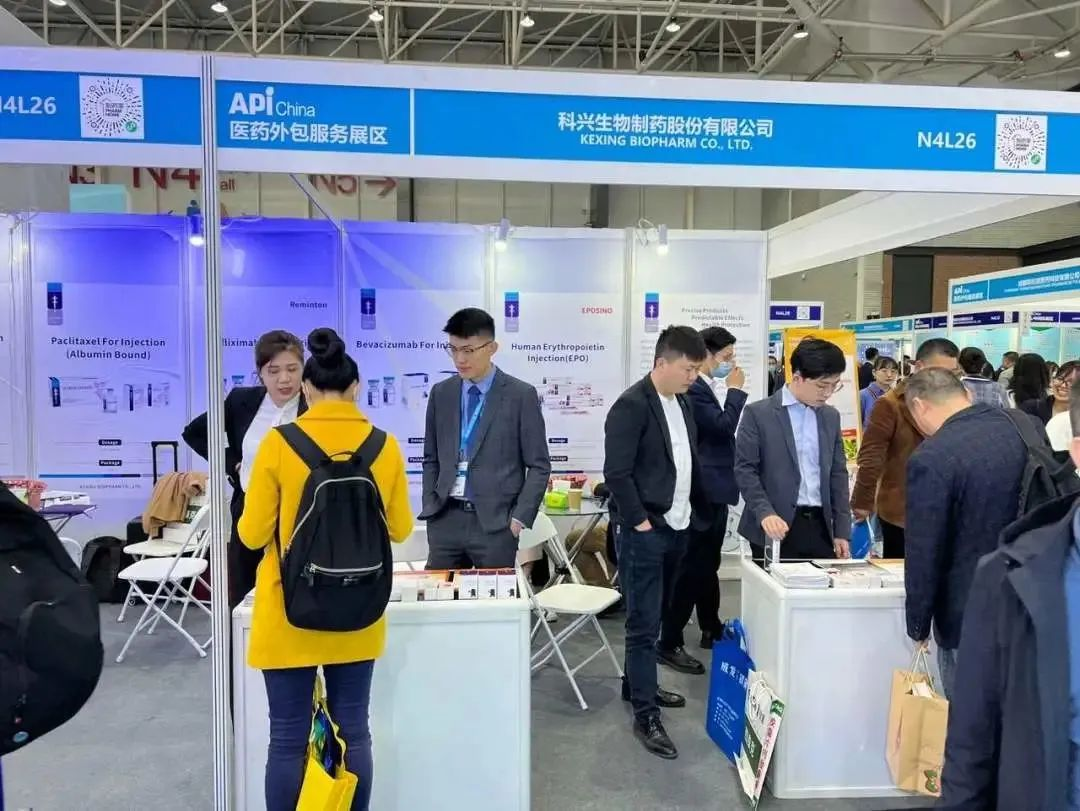 For Kexing Biopharm, the fair was not only a source of valuable industry insights that will inform future product R&D and market expansion but also a platform for face-to-face interaction with new and existing customers. These connections fostered greater confidence in collaboration .
Kexing Biopharm sincerely thanks its industry peers and clients for their unwavering trust and support. The company remains steadfast in its mission to deliver "Precise Products, Predictable Effects, and Health Protection," with a focus on product quality and a commitment to scientific innovation. Kexing Biopharm will continue to collaborate with other top-tier Chinese pharmaceutical companies to make a global impact, jointly advancing the pharmaceutical industry and improving the lives of patients worldwide.